Nombreuses sculptures dans le village
A very interesting tour where you can discover a large number of recent stone sculptures, made by contemporary artists, from the vantage points of the surrounding cantons, to the 4 cardinal points. The biennale of the stone was born of the will of the inhabitants to save this small village, located near Beynat, which had lost its school, its post office and its trade.
In 1991, a "stone workshop" was created. Then, it was decided to invite sculptors, from all over the world, to come and carve the Corrèze stone.
To present the works, it was then created "the walk of the stone"; A path marked out by sculptures made on different themes, linked to the commune and its history, such as:

Vine
the water
source
the hamlets
the places
The public square

Among the twenty works presented, a work carried out by a team of 13 sculptors between 1992 and 2000: "the 4 seasons of the year 2000".

A fountain of Bacchus, god of wine in this country of the vine, has advantageously replaced the old concrete fountain.
Elsewhere, it will be a stone venus that will wait for the passer-by at the corner of a wood, a stone cross at the crossroads of 2 paths, representing a human form breaking its chains.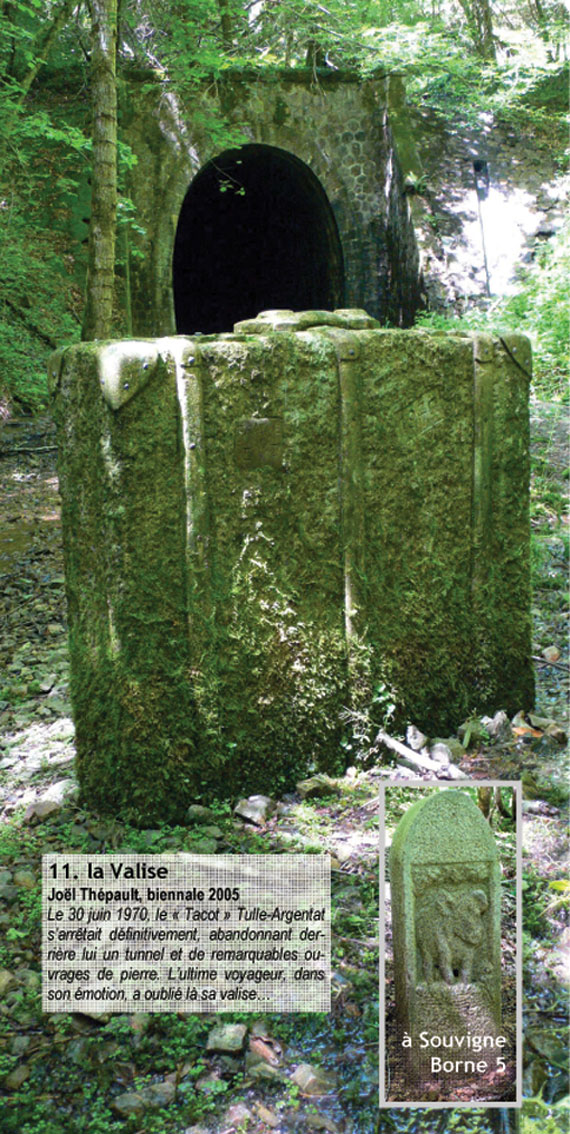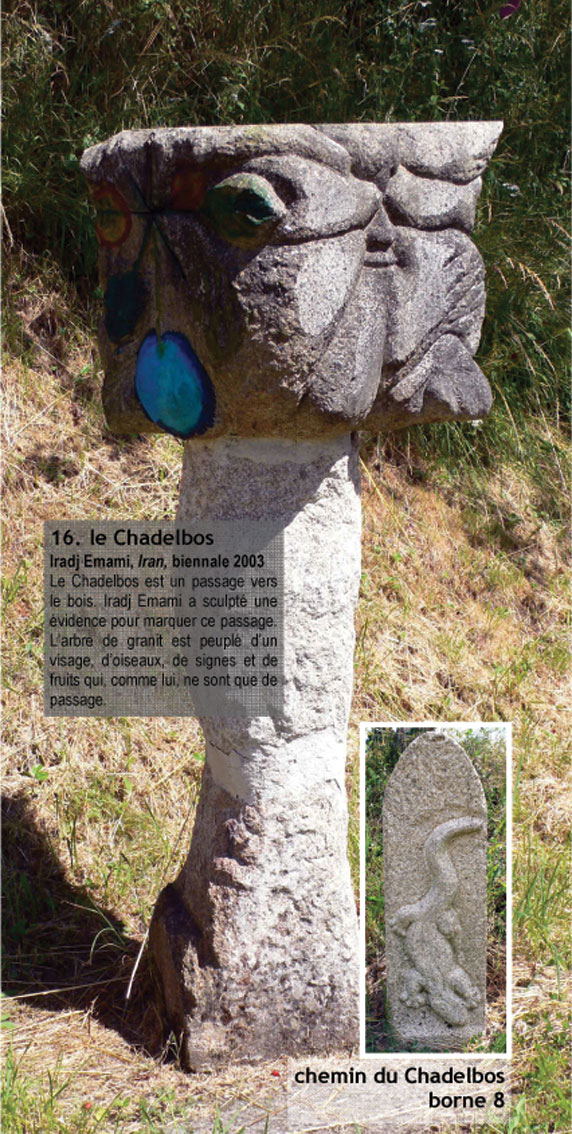 The inspiration and the history of each one speaks through his hand.
Claude AURAND, a retired teacher, regrets the school's closure in 1982.
In a niche, he carved a schoolboy squatting, throwing stones in his pocket.

At the foot of the Liberty oak, 9 women from 6 countries have carved benches where they engraved the currency of the Republic: "Liberty, Equality & Fraternity".
A multiethnic sundial the time of the village in all the diapers of the stone of Corrèze:

Granit of Pérols
Granit of Eyreins
Granit d'Aubazine
Grès of Grammont
Grès of Collonges
Nespouls limestone
Slate of Travassac
Serpentine of Chenailler-Mascheix